. . . .you drive hours and hours and hours and HOURS to the State Fair of Texas with four of your colleagues, one of whom is Filipina, one of whom is from Houston, one of whom is from Minnesota, and the last of whom is from the Texas valley, and you introduce them to (variously) corny dogs, fried cheese curds, and the concept of beer before noon?
You learn that it's not a touch of nature that makes the whole world kin. It's fried cheese curds. (The girl from Minnesota was practically in tears to find her native cuisine featured at the Fair.)
. . . .your coworker says, as you're giving report, "Oh, come on. It's not that hard to charge on three units at once!"
You do this: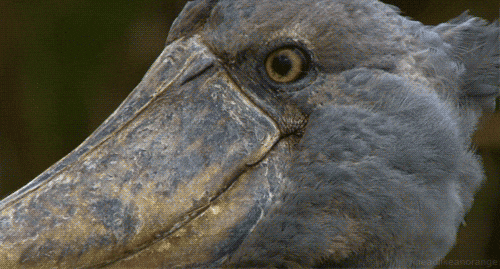 This .gif so perfectly encompasses so many of my life situations that I feel strongly I must've been a shoebill in a past life.
. . . .you realize upon waking up that you're on the first day of three weeks' vacation?